Down to Zero wins the Tommy Hotspur
Monday, 18 February 2019
Down to Zero (s/s 108) just bested Prince of Kahal (s/s 107) to win the G3 Tommy Hotspur Sprint at a soggy Turffontein track. Always up handy and out of trouble, Down To Zero kept on smartly for the victory, earning a neat speed score.

Earlier on the card, Summer Cup hero, Tilbury Fort (s/s 100+) produced a big finish from the back of the field to stave off 1400m specialist, Will Pays in an exciting scrap. The runner up was slightly stiff, having been held up for a run at a crucial stage.

Gin Fizz (s/s 92) was an eye -catching winner of the opener for stallion Soft Falling Rain. Doing it easy on the stand-side, she threw a tow rope to her opposition and is clearly worth following.

Down in the dry Cape, S'Manga Khumalo rode a determined and finely judged race on Joe Ramsden's Apollo Ace (s/s 93) in a sprint handicap at Kenilworth. Singfonica (s/s 92) was four lengths clear with 200m to go yet somehow Khumalo coaxed a strong finish out of his mount to win going away.

Bernard Fayd' Herbe is also riding especially well at the moment, and he was seen to good advantage on Waiting for Rain (s/s 91 +). This stalwart gelding was dropping sharply in class and after moving better to post than usual, duly zipped through a powerful late rattle to deny the consistent, Green Archer (s/s 90).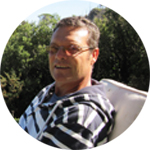 Mark van Deventer
Mark van Deventer has been refining his speed figures for thoroughbred racehorses over three decades. He's long been intrigued by the intellectual puzzle of form study. Andrew Beyer, creator of the Beyer speed figures in America, has always been his inspirational "guru." So, the figures that underpin Mark's analysis use Beyer's main concepts, and have been adapted to suit South African racecourses.

The racing bug can be compelling - since 2013, this U.C.T. Psychology graduate has settled into a career as a full time journalist and racing manager.

Mark uses the insights gained from time-based analysis to convey well-researched handicapping opinions, building a reputation of integrity in the media as an imaginative handicapper with the ability to unearth live runners at juicy prices.